OUR MANTRA
New Goose's, since 1970.
We know you care… and we know that you care that we care.
The environment, it's sustainability and the respect of our fellow humans. All very important things that all of us here at Goose's feel very strongly about.
All of the brands that we currently use, follow strict International rules and are controlled by nonprofit agencies around the world to ensure that the production process respects all of these values.
It is our mission, locally, to eliminate the plastic from our production process and make moves towards organic and biological cotton where and when possible.
All of your shirts and hoodies, in fact, will be delivered in a cardboard box with your shirts inside, ready to be worn. No plastic packaging or plastic bags or un-necessary packaging of any sort.
Also, our printing process uses non toxic inks with a low environmental impact and all the tour shirts are printed by us, in house, exclusively by hand.
All excess solvents, inks and waste is rigorously recycled, filtered and the mesh on the screens is used 40 or 50 times before it has to be replaced.
We believe that each of us can do a little every day to make a better world and a better life.
We care, You care

Conserving the Environment & caring for people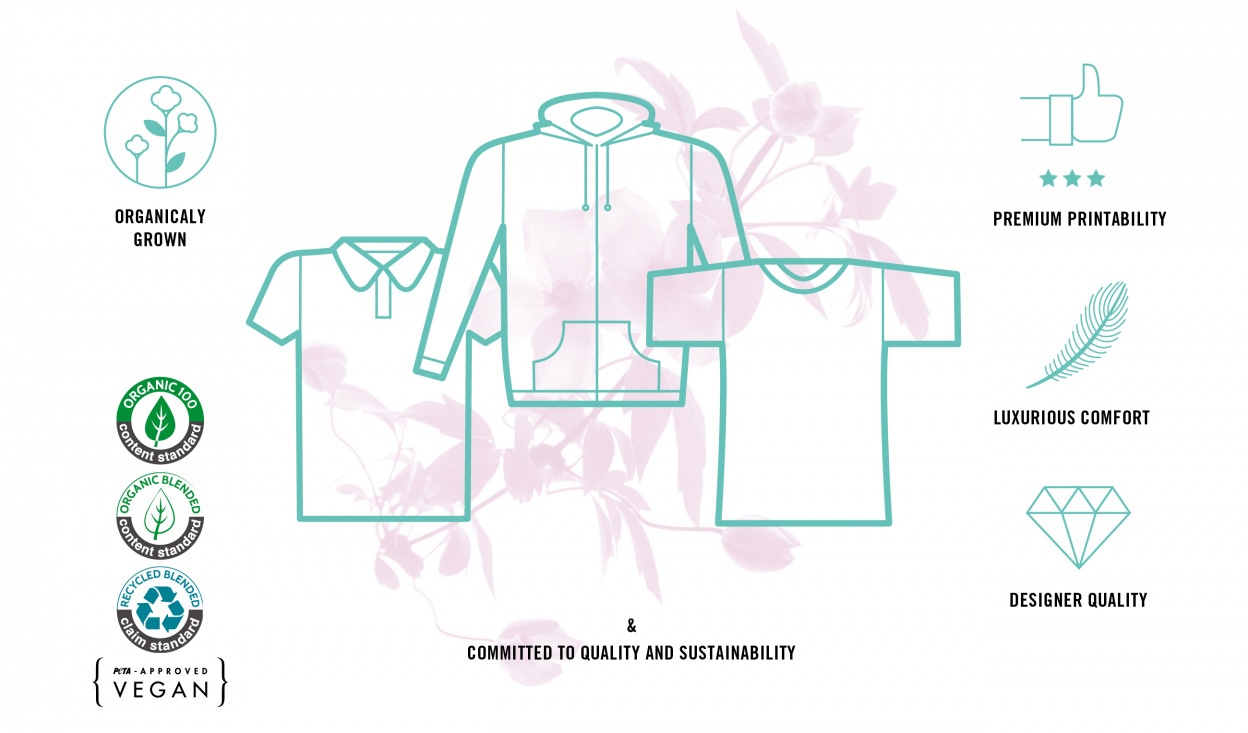 STANDARD 100 by OEKO-TEX®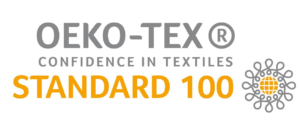 The STANDARD 100 by OEKO-TEX® certification is the worldwide best known voluntary "ecological-label" for textile products and accessories.
It guarantees that textile products and their accessories do not release harmful substances to human health and are therefore safe products from the human-ecological point of view.
ORGANICALY GROWN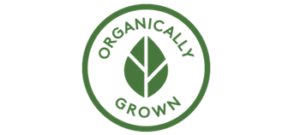 Fibers are grown without use of GMO (Genetically Modified Organisms), fertilizers, herbicides, pesticides and other polluting chemicals.
By using organic cotton, we drastically reduce the use of water and allow crop rotations and biodiversity.
ORGANIC OCS CERTIFICATION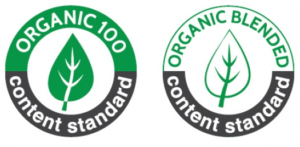 OCS certified organic cotton by ECOCERT Greenlife. OCS (Organic Content Standard) provides an independent certification that the textiles is made with organic grown materials. The aim of this standard is to guarantee the traceability and integrity of the raw materials during all the manufacturing stages.
VEGAN APPROVED

The "PETA–Approved Vegan" logo means there are no animal products involved in any part of the creation of our products. PETA (People for the Ethical Treatment of Animals) is the largest animal rights organisation in the world. PETA's approved companies are helping consumers find animal-free products at a glance and make purchases that align with their values.