IT'S YOUR TIME TO BE CREATIVE!
Get together as a group and come up with your own, bespoke, one off design!
This is the memoir of you awesome tour. A period that you will remember for the rest of your life!
You imagine, we create it !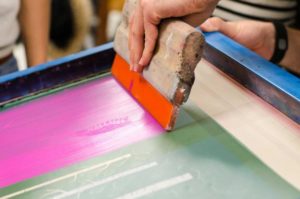 Send us your sketch or some indications, our graphic designers will draw it and send you a draft.
Then if the design is ok, we'll go to print.
All the tour shirts are printed by us, in house, exclusively by hand with premium inks